I can't conclude it's been over two years since I purchased my first home. It's unrecognisable from what it was when I moved in but is a complete renovation ever truly over? It's got to that time where the paint needs a new coat and I've got the interior design bug…
The next big thing for me is all new guttering and fascias, we're currently in the middle of getting quotes but as the old stuff is well overdue replacing it should really brighten up the outside of my home.
Kerbside appeal is something I think is really important and the outside of my home has been left until last purely because we had such a mammoth task inside but one thing I always crush over are gorgeous white shutters, like the ones you can get from Thomas Sanderson. They just look sleek and clean and I think can really update the appearance of a house while offering some fantastic privacy!
I've got two large bay windows at the front of my house and I'm not a huge fan of the 'ole net curtain so some gorgeous shutters really would be the icing on my cake. I've still got a decent bit to do on the outside of my house though, including replacing a load of tiles for the plastic fascias and it needs a repaint. I'd also love to get the whole drive redone but alas sadly my pockets aren't never-ending!
Interior wise we've recently brought all new bedroom furniture and we're finally getting some quotes for some walk-in wardrobe mirrored doors to be put in so I can hide all my clothes and ever-growing bag collection! We've also redone the living room (again!!) with a new wallpaper and a coat of paint but I'm stuck for art.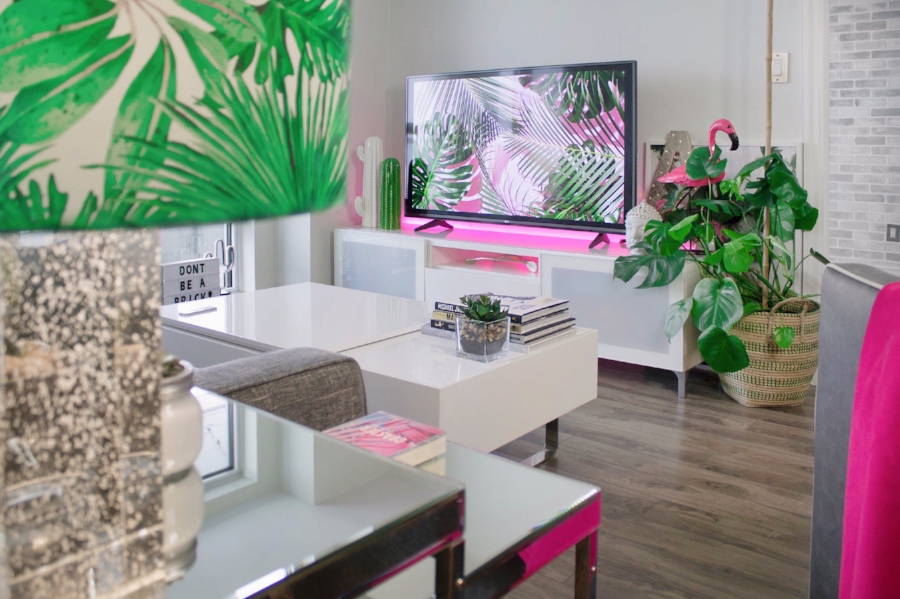 I think my walls are still a little bare and it needs a personal touch! We've also sanded down all our furniture and painted it while leaving the tops wooden and varnished. It's marvellous how such a small thing can make such a large difference to a room.I must admit decorating the house has taken a back seat as my tiny human is now very much walking and loves to get involved which means most of our work has to be left until he's in bed but we're getting there!